Why are Blippi Toys popular?!
Why are Blippi Toys popular?!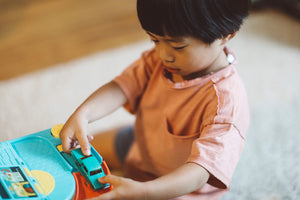 With millions of followers and millions of views, Blippi is one of the main forms of educational entertainment for kids on YouTube these days.
If you have been wondering what the best Blippi toys Australia has to offer are that is what I am here to share with you today.
As a parent, I have watched more than my fair share of Blippi videos with the kids and I can see the appeal. They are bright, funny and most of them do have some kind of message or educational value too.
So, as much as these videos and songs may drive you nuts at least you know your kids are learning a thing or two when they have been glued to the YouTube Blippi channel for 986394 hours straight!
Blippi Gift Ideas For Your Kids
There are many great Blippi toys out there, but I wanted to share with you a few that my kids have played around with and had fun with while doing so.
These are part of the science kit range from Blippi and they are a great way for children to take an interest in science at an early age and this is all thanks to you the YouTube Blippi channel! Who would have thought it?
All of the products that we are looking at today are suitable for children ages 3 and up.
Blippi My First Science Kit - Five Senses:
The first one I want to talk about is one that my son had a great time with and that is the Blippi My First Science Kit - Five Senses.
As the name suggests, this Blippi science kit is all about kids embracing and learning about their five main senses. It comes with a variety of fun little science experiments that children can partake in with their parents and become more "aware" of their various senses.
This is something that you can have fun doing with your child and it is also really cool to see them taking an interest in science as a result of this. It is easy to see why this is one of the most popular Blippi toys Australia has to offer.
Blippi My First Science Kit - Kitchen Fun:
The Blippi My First Science Kit - Kitchen Fun is going to bring a little bit of Blippi science kit fun to the kitchen.
With this children are able to have a lot of fun playing around in the kitchen. While discovering how magic sprinkles on ice cream are made and making food that fizzes and pops is sure to put a smile on their face.
One thing this set does great is that it teaches children the science behind how this stuff works. It is very similar to the way that the YouTube Blippi channel teaches kids various educational topics.
Blippi - My First Science Kit - Sink or Float:
Last, but by no means least we have this fantastic Blippi - My First Science Kit - Sink or Float.
With this children are going to be able to partake in a whole bunch of science experiments that are all about if an object can float or sink.
It is really fun to see children complete the various experiments that this Blippi science kit has, but even more awesome is seeing children start to wonder about other things in the house and if they can sink or float.
If they start running for the cat or your phone, you may want to reign it in a bit. However, there is no denying that this is one of the most fun Blippi toys Australia has for sale right now.
Blippi toys are perfect ways to entertain your child! 
As you can see the YouTube Blippi channel is not just about making catching songs for kids and driving their parents insane!
The reason that so many parents are more than happy for their children to be fans of Blippi is that the content he puts out actually has a lot of educational value to it.
They can have fun watching the videos and then thanks to the Blippi science kit range, children can then have even more fun by becoming little scientists as they learn while having fun.